Yes, we can speedup Wordpress for you, and increase your Google PageSpeed Score!
Making WordPress fast is our passion. Here's a short-list of the most common optimizations we can do for you:
Add full-page cache for static pages
Add database and object cache for dynamic pages
Hooking the cache layer to Nginx bypasses the PHP interpreter completely — super fast!
GZIP compression enables faster page loading and saves you bandwidth
Minify and/or Inline HTML, CSS, and Javascript creates fewer resource calls to the server
Image Optimization shrinks large images
SrcSet enables images to be scaled down and loaded in faster for mobile devices
Remove extra query strings from your assets so that browsers will cache them
Enable a CDN for snappy content delivery, no matter where your customer lives
Database and Apache/Nginx webserver tuning to make your server engine purrrr
What we implement will depend on your current setup. Here's a few before & after Google PageSpeed Reports of some happy clients:
PageSpeed Score Before (78)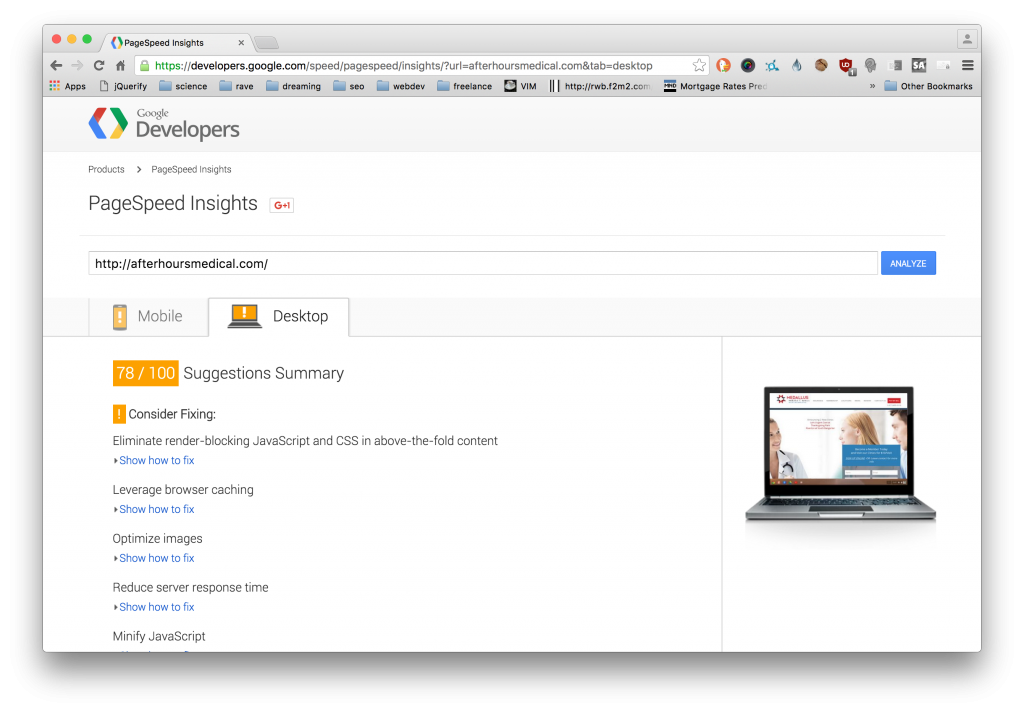 PageSpeed Score After (87)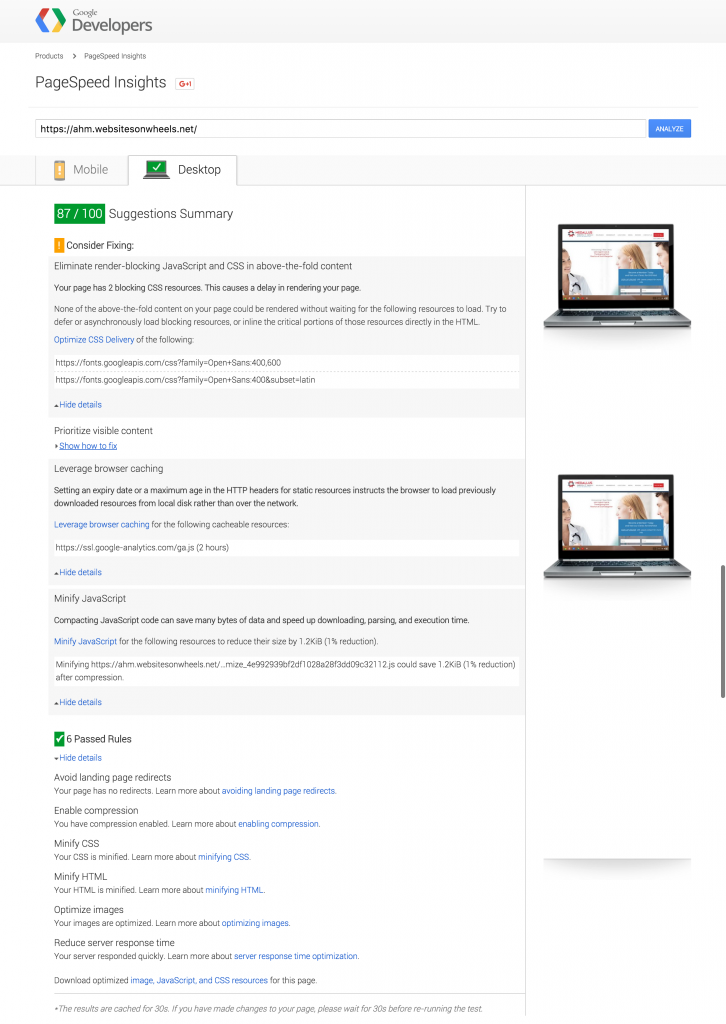 Click here to see your website's Google Pagespeed Score.
Loading Time Before (4.38 sec)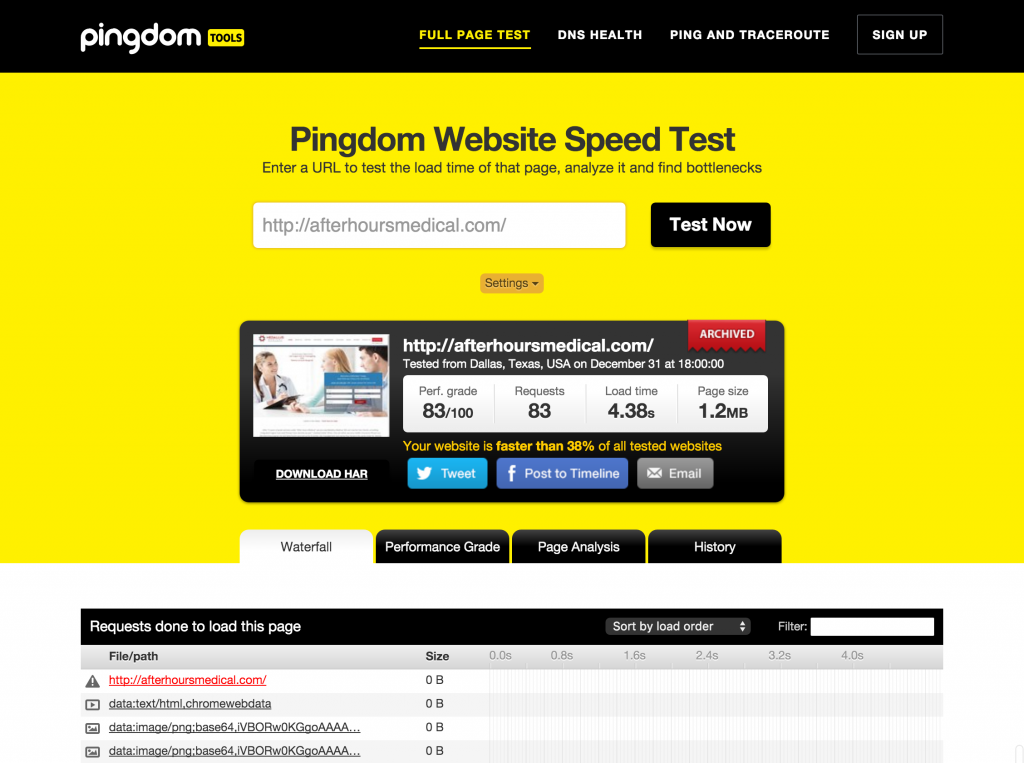 Loading Time After (0.5 sec)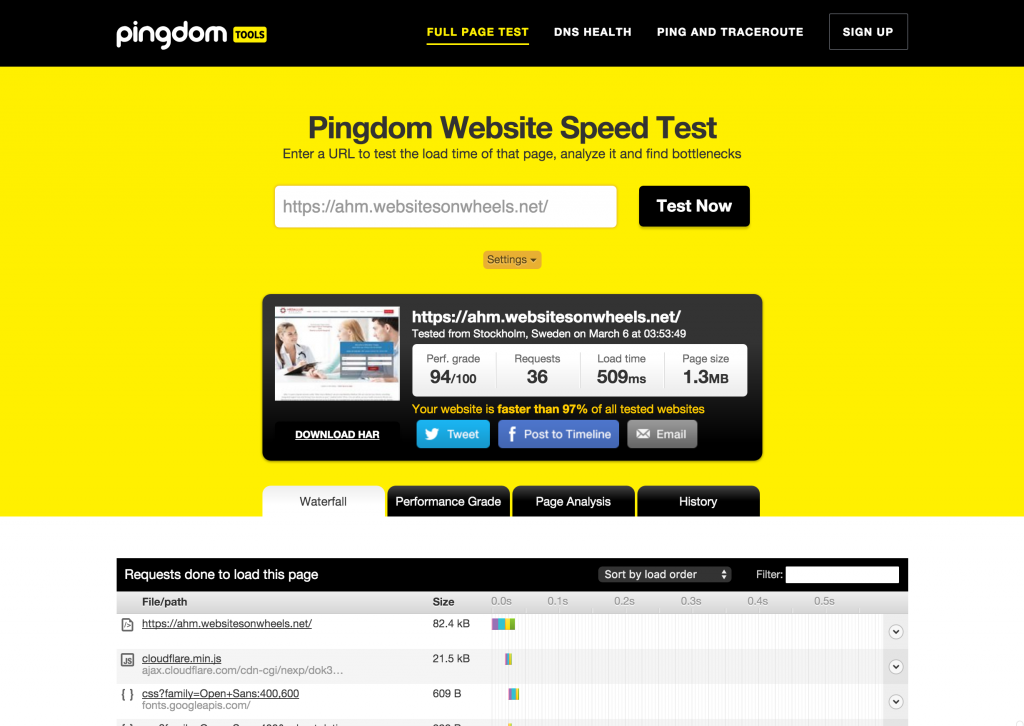 We don't want to clutter this page — so if you'd like you can click to see more speedups on this page.
We have 3 optimization packages:
Package 1: Fast (2x faster — Guaranteed)

Cost: $800 one-time fee

√ WordPress Cacheing

√ JS, CSS, HTML Compression

Package 2: Snappy (3x faster — Guaranteed)

Cost: $800 + $10/week

√ Everything in Offer 1, PLUS:

√ CDN (Global Content Delivery Network)

√ Image Optimization

Package 3: Zippy! (4x faster — Guaranteed)

Cost: $800 + $15/week

√ Everything in Offer 1 and 2, PLUS:

√ Your own Optimized Webserver (no more cheap shared hosting where you're crammed in one server like a sardine with other websites)

√ Database Optimizations
Did you know that Google says you loose half your mobile customers if your website takes longer thaan 3 seconds to load? Let us speed yours up. We will review your website for free: